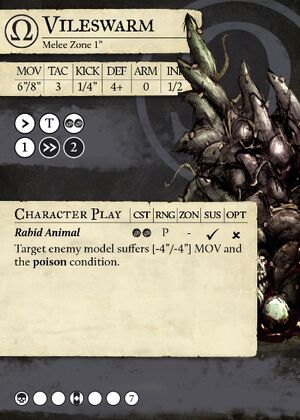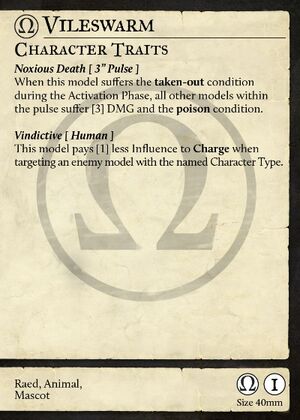 Vileswarm...
---
CHARACTER PLAYS Edit
Rabid Animal (2 GB) || P Range
Target Enemy model suffers [-4"/-4"] MOV and the poison condition. Edit
CHARACTER TRAITS Edit
Noxious Death [3" Pulse]
When this model suffers the taken-out condition during the Activation Phase, all other models within the pulse suffer [3] DMG and the poison condition. Edit
Vindictive [Human]
This model pays [1] less Influence to Charge when targeting an enemy model with the named Character Type. Edit
Community content is available under
CC-BY-SA
unless otherwise noted.