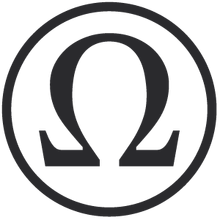 | "Most of the time you play them, it's not about you doing what you want to do out there, it's about forcing them to let you do it. Sounds easy? It's not, trust me …" | |
| --- | --- |
| - Calculus, Vice-Captain, Alchemist's Guild | |
Morticians' play style is about planning and execution. They control play with a huge amount of influence at their disposal, along with the ability to steal more from their opponent. Their play feels very much like setting traps, triggering the snare and then punishing their opponent. Mid-game is where they really shine - once well laid plans have turned to mush, Morticians can begin to dictate the play.
Morticians provide an interesting take on 'force projection' by making their opponents consider how and where they're going to position models.
Morticians will reward players who like to dominate and control the game by playing mind tricks on their opponents.
FULL ROSTER : SEASON 3 Edit
LEADERS
MASCOTS
BENCH
RATCATCHERS (MINOR LEAGUE)
GUILD IDENTITY CARDS Edit
GOAL POSTS Edit
BALL TOKENS Edit
ARTICLES Edit
Community content is available under
CC-BY-SA
unless otherwise noted.