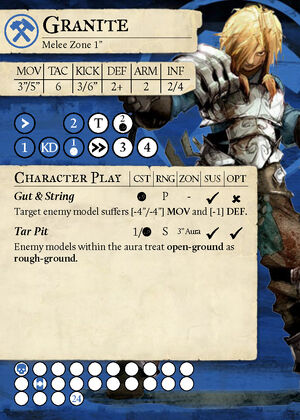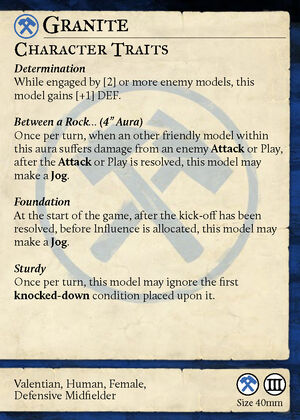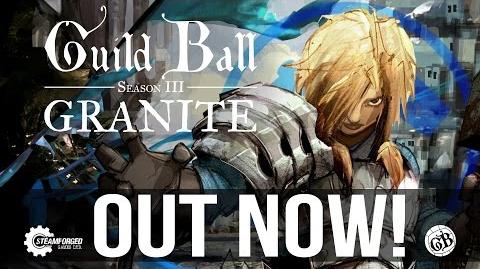 Known for her unyielding durability and protective prowess, Granite has molded herself into one of the Mason's finest enforcers, offering Mason coaches a new and exciting keystone player. Channeling relentless mobility, she not only bolsters the positioning power of the rest of her team but she shelters them from the chaos of the pitch. This rock-solid sentinel will weather the fury of your opponent's blows, biding her time until she finds the perfect moment to level the opposition.
---
CHARACTER PLAYS Edit
Gut & String (1 GB) || P Range || Sustaining
Target Enemy model suffers [-4"/-4"] MOV and [-1] DEF.
Edit
Tar Pit (1 / 1 GB) || Self Range || 3" Aura || Sustaining || OPT
CHARACTER TRAITS Edit
Determination
While Engaged by [2] or more enemy models, this model gains [+1] DEF.
Edit
Between a Rock ... (4" Aura)
Once per turn, when an other friendly model within this aura suffers damage from an enemy Attack or Play, after the attack or play is resolved, this model may make a Jog.
Edit
Foundation
At the start of the game, after the kick-off has been resolved, before Influence is allocated, this model may make a Jog.
Edit
Sturdy
Once per turn, this model may ignore the first knocked-down condition placed upon it. Edit