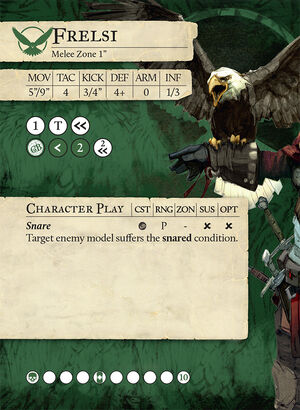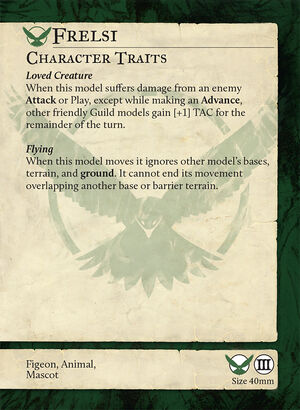 Frelsi...
---
CHARACTER PLAYS Edit
Snare (1 GB) || P Range
Target enemy model suffers the snared condition. Edit
CHARACTER TRAITS Edit
Loved Creature
When this model suffers damage from an enemy Attack or Play, except while making an Advance, other friendly Guild models gain [+1] TAC for the remainder of the turn.
Edit
Flying
When this model moves it ignores other model's bases, terrain and ground. It cannot end its movement overlapping another base or barrier terrain. Edit
ARTICLES Edit
Community content is available under
CC-BY-SA
unless otherwise noted.