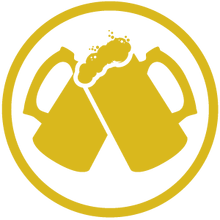 "Isn't anything less stoppable in this world, than a man deep in his cups who cares nothing for his own safety …"
- Ox , Captain, Butcher's Guild
Brewers are tanky. Plain and simple, they are incredible at soaking damage up.
But their play style is more than just being hit. They excel in late game as they generally have superior numbers left at this point, but their mid-game is also strong due to their knockdowns and board control.
Not the most synergistic in terms of combo play, they do enjoy some degree of team buffing. Brewers generate the most momentum when pushing opponents in to and out of position with buffeting blows and plays.
Relatively slow up and down the field, the Brewers rely on long reach weapons and easy access to pushes and knockdowns, thereby giving them huge board presence and control.
FULL ROSTER : SEASON 3 Edit
CAPTAINS
MASCOTS
BENCH
UNION ELIGIBLE Edit
GUILD IDENTITY CARDS Edit
GOAL POSTS Edit
BALL TOKEN Edit
Community content is available under
CC-BY-SA
unless otherwise noted.